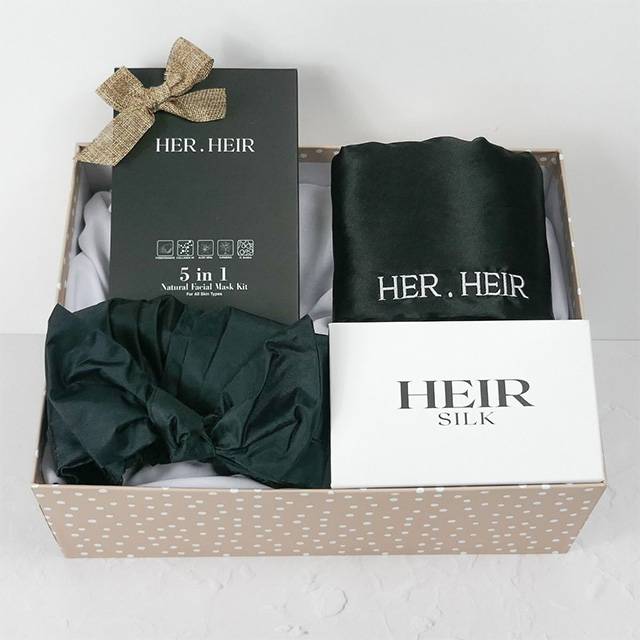 A new Luxe for Less Australian Bath & Beauty Brand HER.HEIR
With self-care and wellness becoming a pivotal 2022 goal after a global pandemic, a new Australian luxurybath and beauty brand Her Heir is here to help you treat yourself like a queen with their range of eco-friendly luxury bath and beauty products.

Designed in Australia, and handmade from various parts of the world including Turkey, Greece, and Asia.It's no coincidence that a Turkish counterpart named Georgia and her Greek best friend Felicia, have cometogether to create the revolution of her, in Her Heir (meaning: Her Successor).

In 2020, both founders were pregnant for the first time and discussing their future plans when the ideastruck them to develop a brand to unite fashion, luxury, affordability, convenience, and an eco-friendlysolution to female bath and beauty.

The luxury bath and beauty brand features their signature pieces including the Heir Towel, a revolutionarytowel that has made drying long hair efficient and frizz-free. The custom blend of materials used andinnovative design allows for more of the towel to touch hair while keeping it tight using either the buttonor the bands available on the towel.

There are three types of hair towels in the collection, the Heir Towel Original , featuring a custom blend ofmaterials used and innovative design allows for more towel to touch hair while keeping it tight usingeither the button or the bands available on the towel.

The Heir Towel Double Layer, designed for thicker hair, is a revolutionary towel which has made dryinglong and thick hair efficient and frizz-free and is also designed to capture up to 2L of water! The last in thecollection is the Satin-Lined Heir Towel, taking your Heir Towel game to the highest and most luxuriousexperience.

Alongside their signature Heir Towel, Georgia and Felicia also designed and launched their HeirSilkPillowcase, a perfect silk pillowcase that helps reduce friction on hair throughout the night, while alsohelping to prevent bacterial growth and made with 100% mulberry silk.

This helps to prevent pulling, tangling, creasing, and damage, so you can wake up in the morning withouta bedhead. Less absorbent than traditional pillowcases, the HeirSilk pillowcases protect the integrity ofrecently applied face creams to help maintain skin moisture and prevent acne.

Alongside their signature pieces, there is something for every queen when it comes to self-care includinga collection of eye and face masks, eco-friendly dermaplaning sets, and scalp massagers.

Georgia and Felicia have also created a range of hair accessories alongside their signature productsincluding hair claws, hair brushes, hair ties, and hairpins.

There has not been much innovation to make a female feel like a queen since the 17th century when thetowel was invented in Turkey, and the bathrobe stemming from Greece in the 9th century. Her Heir is aproud female-empowering brand specialising in luxury bath and beauty necessities.

With Heir Heir, you can rejoice and let your inner queen out and the slumber parties begin!